Quit Coal Blog
Authored by Gary Cook, Greenpeace International
This week, after hundreds of thousands of Apple customers and Greenpeace supporters asked the company to use clean energy instead of dirty coal, it announced a significant investment in local renewable energy to power its data center in North Carolina, US.
0 comments
I hate to say it, but I think I agree with the Colorado Mining Association.
0 comments
This past Saturday, a group of Xcel ratepayers from the Denver and Boulder metro area headed to the small town of Brush. Located on the windy plains of eastern Colorado, Brush is home to large dairy farms, charming Victorian homes, the famous Brush! Rodeo, and the less known Pawnee coal plant.

0 comments
The Denver Post published a great overview this past Sunday digging into some of the issues the once-booming renewable energy industry is facing in Colorado. The article, "Colorado's Future in Renewable Energy Dims After Years of Growth", points out that:
0 comments
Every few years, Xcel is required to submit a report to the Colorado electric regulatory board,called the Public Utilities Commission. In this report, Xcel outlines future projects and includes an analysis of their energy needs, future energy demands, and how they will meet those needs.

0 comments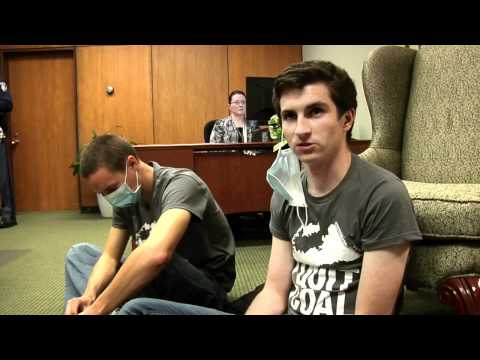 Last Thursday, as part of 100 Actions for 100% Clean Energy, seven Michigan State University students held a sit-in at their president's office demanding MSU shut down its coal plant and transition to 100% clean energy.
0 comments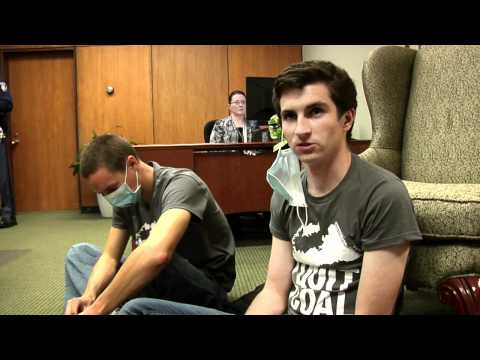 ​**UPDATE**​ Monday October 24, 2011 - Check out this cool video of the action.
The three students have all been released. More updates on the administration's response soon to come.
**UPDATE**​
Three students arrested at Michigan State University Sit-in.
0 comments
On Friday, the House of Representatives pushed through HR 2273, legislation which continues the same non-existent regulation of toxic coal ash and yet again undermines the EPA's ability to protect our public health.
0 comments
Congress is voting on a bill this Friday that would leave our water sources completely unprotected. Our streams, lakes and rivers are being polluted on a massive scale by toxic coal ash leaking from unregulated, poorly constructed ash ponds.
0 comments